Training Process
intelliGo trains DNN algorithm with big data to generate a sufficiently smart AI that reaches speech enhancement and good generalization against various noises. With the multi-condition training, more than billions of audio samples enter DNN and make it learn to identify human voices.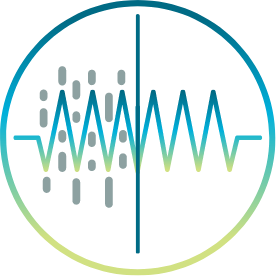 AI-based Noise Cancellation
intelliGo's noise cancellation technique can be applied to the uplink direction to not only eliminate stationary and non-stationary noises, but also allow voice quality to be maintained and voice distortion to be avoided to benefit the far-end part's hearing experience. This technique can also be applied to the downlink direction to hear other people's voices under noisy circumstances.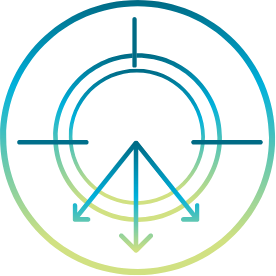 AI-based Beamforming
Beamforming is applied in the feature extraction phase to extract sound sources in specified directions of multiple microphones. intelliGo's AI-based beamforming in trained DNN creates focused beam patterns to filter out undesired noises, including distractors' voices outside the pre-defined direction.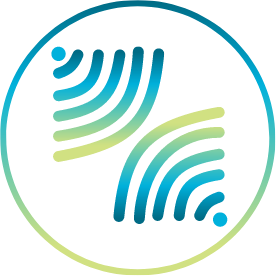 AI-based Acoustic Echo Cancellation
Acoustic echo cancellation allows full-duplex mode and enhances speeches in double-talk scenarios while eliminating the echo. By using the deep-learning-based approach, this solution can also handle extreme situations such as low SER and non-linear echoes. Compared to the traditional echo cancellation method, acoustic echo cancellation has less dependency on the mechanism design of devices.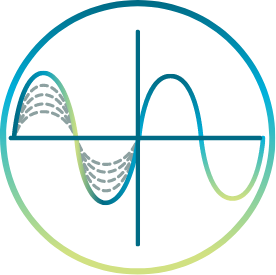 AI-based De-reverberation
De-reverberation eliminates echoes caused in performance halls or chambers with sound-reflective surfaces. It increases the direct-to-reverberant ratio to make human voices nearer and clearer. Long echo tails and path-tracking changes are supported in intelliGo's DNN model.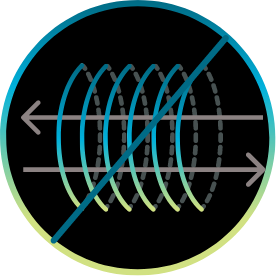 Howling Suppression
Howling suppression in intelliGo's AI processor removes the howling noises caused by the closed-loop feedback of amplified sound made by speakers coming to microphones. The howling sound made by such feedbacks is often narrowband and loud and tends to saturate the loudspeaker output. intelliGo's AI processor allows fast and dynamic tracking of howling noises across the entire signal band.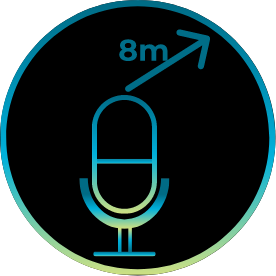 Far-field Pick-up
Far-field pick-up is a solution that adjusts distant speakers' volume to an audible and consistent level without amplifying noises in the background. The voices of speakers that are either loud or quiet, near or far, can be normalized to the same volume level in real-time, thus allowing a smooth and comfortable conversation.
APPLICATIONS
TWS

XR Device

Smart Watch

Hearing Aids

Headsets
Laptop

Webcam

Monitor

Microphone

Dongle

Conferencing
TV Controller

Smart Speaker

Surveillance Cam

Doorbell
Walkie-Talkie

Smartphone

Automobile